News
FIRST VIDEOCLIP GINETTE
13.01.2012
We are truly happy to come back to you at this beginning of 2012 with our new videoclip Ginette.

The few days shooting last September was a real exciting and fun experience for us. Special thanks to Annie Gisler and her amazing team.

© Annie Gisler /ZHdK Bachelor in Arts of Film 2011
© music by Yokonoe

Yokonoe @ Lombric Festival CANCELED
11.08.2011
We are in deep regrets to announce this at the last
minute : our performance at the Lombric Festival is canceled.

We are very sorry towards you and the organizers, and we hope that we will have an occasion to catch up.

Thank you again for your support.

Best,
Yokonoe
Paléo Festival
05.04.2011
PALEO FESTIVAL (Wednesday 20th of July 2011) is soon and we cannot wait! We are preparing an awesome show with our Bathyscaph Orchestra.

Our other upcoming dates:
On July 20, 2011 @ Paléo Festival (Nyon - 23h45)
On July 27, 2011 @ Concerts au Port (Neuchâtel)
On August 06, 2011 @ Festival Hors Tribu (Môtiers)
On August 12, 2011 @ Lombric Festival (Yverdon)

Stay tuned ! Cheeeeers !



Photos @ Kilbi Festival (27.05)
The other pictures
here
.
Photographer: Ricardo Cueto Reyes
Back on stage
29.03.2011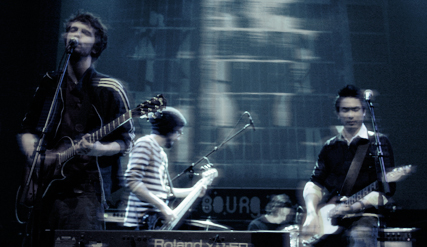 Hi there,

Yokonoe is back on stage, touring this spring-summer 2011 to present the new Ep "bathyscaph orchestra" and the album "bathyscaph":

02 avril 2011 @ La parenthèse (Nyon)
27 mai 2011 @ Kilbi Festival (Düdingen)
06 août 2011 @ Festival Hors Tribu (Môtiers)
12 août 2011 @ Lombric Festival (Yverdon)

A few more dates are coming or can't be told before the official program comes out, so stay tuned!

Have a nice spring!

Ep "bathyscaph orchestra"
20.12.2010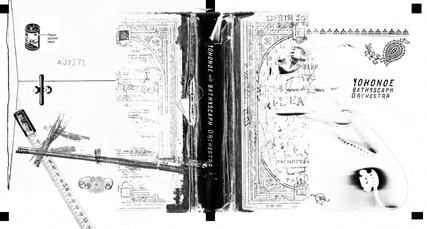 Hi everyone!

Yokonoe wants to inform you that our new "EP" is available!
The Ep "bathyscaph orchestra" contains 3 songs in new arrangements and a new song!

The Ep costs 6 chf (including post). If you are interested, send an e-mail with your postal adress to info@yokonoe.com with the mention "bathyscaph orchestra"...

Yokonoe wish you all the best for 2011!

PS: Stay tuned, because we are working on new stuff that may appear on stage during the next gigs!
Hi there!
22.10.2010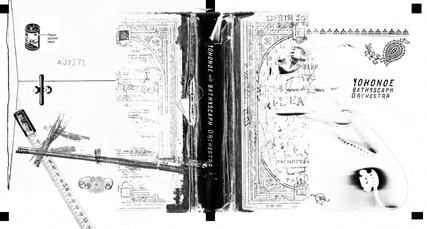 Yokonoe will perform at the Bad Bonn (Düdingen) on saturday the 23th of October...

Don't miss the show because we'll offer you there one of the new Ep we just made with some remix of "bathyscaph" with the bathyscaph orchestra and a new song!

This special edition is completely handmade and will just be available on concerts (or maybe if you really want one, we can send it)...

We hope to see you there!
YOKONOE starts his new season 10/11 ! BEWARE, BE THERE !
16.09.2010
First stop : MEHRSPUR AT ZURICH (24.09 - 21:00)

Yokonoe is back ! Thank you for supporting us with the Zurich Open festival vote. We didn't make it to the end, but finished at a honorable 7-8th place out of 500 bands !

Please come to see us during our Tour, we would be glad to meet you !

Friday 24.09 at Merhspuhr (Zürich)
Thursday 14.10 at Vème (Vevey)
Saturday 23.10 at Bad Bonn (Düdingen)
Thursday 28.10 at LaCatrina (Zürich)
Friday 14.01.11 at Les Prisons (Moudon)
ZURICH OPENAIR FESTIVAL CONTEST
19.07.2010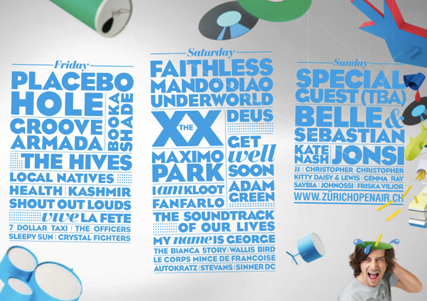 Hi Folks !

Yokonoe belongs to the 40 pre-selected bands (among 500!) having a chance to perform at the Zürich OpenAir (Placebo, Deus, Faithless, Belle & Sebastian, etc). At the end, only 2 bands can go through the final cut.

We need your vote !! It's an internet-voting, please do as follows :

1. Register by clicking on : http://restorm.com/signup

2. An email will be sent to you ; confirm your inscription

3. Click on the "YEAH" of YOKONOE at this address :
http://zurich-openair.restorm.com/announcement/197

4. You can vote several times in a day !

Thank you in advance,
Cheeeeers !
Yokonoe

Yokonoe website version 1
17.05.2010
(Re)Discover our first website on this address : http://www.yokonoe.net/index_site.html.
Interview and cd review on Murmures.info
08.04.2010
If you still don't have your bathyscaph in your cd shelf, you can win one by reading the article and answering the question below...
Good luck!

Cd review and win one bathyscaph here .
Interview is here .
Review and Interview in Daily Rock
09.03.2010
Newspaper newspaper ! To read it, please click on the link below :
Review : www.daily-rock.com
Interview : download it

LIVE at TREIBHAUS (Luzern, CH) with Bathyscaph Orchestra
03.03.2010, TREIBHAUS (Luzern, CH)
Hi folks !
We are now back on the scenes! If you are around Luzern this Friday 5th of March, please come to the Treibhaus ; we will be performing with the Bathyscaph Orchestra composed of 5 horns. See you there !

Location : Treibhaus (Luzern)
Doors : 21h00
Support Act : Overdrive Amp Explosion
Web :
www.treibhausluzern.ch


Yokonoe at Fri-Son on Saturday 26th of December
23.12.2009, Fri-Son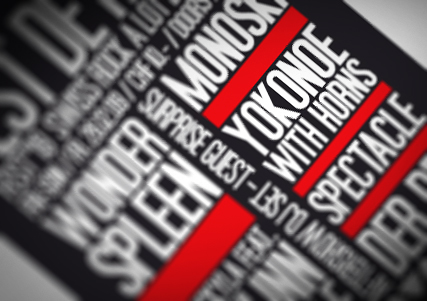 For this show, we will be performing with the Bathyscaph Orchestra composed of 5 horns. Merry Christmas ! Come to celebrate with us on the 26th !

Doors : 20:00
Entry : 10chf
Yokonoe at around : 22:30
Other bands performing the same evening :
Wonderspleen, Hubeskyla feat. Evelinn Trouble, Monoski, Spectacle and der.rek

Fri-Son
Bathyscaph is Album of the Month on Kinki Magazine.
23.12.2009
Our album has been awarded by Kinki Magazine (Zürich, CH) as album of the month. Take a look at the page 62 of this following link :

http://issuu.com/kinkimag/docs/kinkimag-09-20

More infos on Kinki website.
Yokonoe with Saïko Booking
23.12.2009
From now on, we will be working with Saïko Booking on our Bathyscaph Tour dates. Lot of Thanks to Guillaume, we are looking forward to work with you !

contact : booking@saikorecords.com
Bathyscaph release
06.11.2009
Hi folks!

We're very happy to announce you the release of our first album "bathyscaph" on the 6th of November.

It will be distributed by Irascible and available in all good record shops and on www.cede.ch.

Cheers!
Yokonoe
Bathyscaph tour
07.11.2009, Nouveau Monde, Fribourg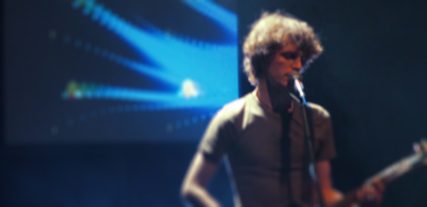 Don't miss our release party at Nouveau Monde on the 7th of November.
For this special occasion, we will be performing with the bathyscaph orchestra (horns and woodwinds).

Check out the tour dates on this page.